Additions for Your Sammamish Home or Business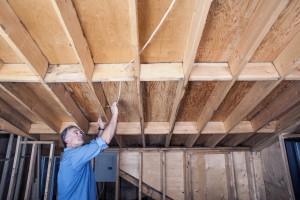 When it comes to constructing additions and remodeling services in Sammamish, business and home owners rely on Sound Renovation Inc. Our services are designed around customization, making it easy for us to scale up depending on the scope of the project. We can build entirely new floors or just add on to current rooms. Unique structures need an individualized approach. We know building codes at the federal, state, county, and city level. When you want Sammamish additions built to specifications that meet every safety standard and exceed expectations, we deliver.
Enjoy the benefits of a new building addition today!
Additions are customized depending on the needs of our Sammamish customers. We include you as much or as little as you want, and will work with you to create stunning blueprints before beginning work. We can expand rooms, build leisure areas, create extra rooms, and much more. Just some additional benefits include:
Cost-effectiveness – Additions are the affordable way for many homeowners to meet their goals. Bump-outs are an easy way to increase square footage. Garage conversions are perfect for creating livable space from an underutilized area. We'll help you identify all your expansion related options.
Customization – Additions provide for a high degree of customization. We can add on to your existing structure, building you the perfect home. Outdoor living spaces are also an often requested way to engage with the outdoors. In the Northwest this can be a great way to entertain throughout the year.
Value-adding – Certain additions provide larger returns. Our experts are happy to discuss what you hope to achieve so that you can get everything you're looking for. Although gains depend heavily on the addition, any work we provide will improve the value of your building.
Additions in Sammamish include:
Room Additions
Conservatories
Bump Outs
House Additions
Garage Conversions
And More!
We only employ the most reliable on-staff employees and sub-contractors. Every addition is constructed using proper sequencing and is overseen by a veteran foreman. This allows us to construct in a timely fashion while maintaining our high safety and quality standards. No matter what you want from a home addition, Sammamish has been depending on us to build them to last since 1992. Call (425) 444-3450 or contact us today.
We also provide addition services to the following locations:
Bellevue | Kirkland | Redmond | Issaquah | Woodinville