Remodeling Services in Seattle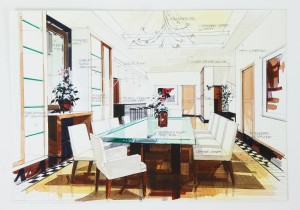 When it comes to home remodeling in Seattle; home and business owners deserve high-quality work and affordable pricing. At Sound Renovation, Inc we're committed to providing the highest quality craftsmanship for every budget. With over 17 years as one of the area's leading remodeling contractors we're used to working with, and meeting, any time constraints.
That's just one of the reasons we have an A+ rating with the BBB. Whether you need commercial or home remodeling, we've got the experience to do it correctly. Major commercial clients include Bassetti Architects, Paulsen Construction, and Homestreet Bank. When we're trusted by architects, construction companies, and banks, you know we've got the expertise you're looking for.
Complete Remodeling Contractors
Our expert painters, carpenters, and remodeling contractors make us the qualified choice for all your remodeling needs. We'll work with you from blueprint creation to material choices, budgeting, and final approval. Consulting you helps guarantee satisfaction, and ensures we provide remodeling that Seattle property owners can be proud of. Some of the most valuable remodeling projects occur in the most frequently used areas of the home.
Kitchen Remodeling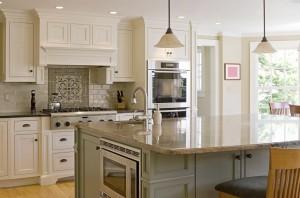 Kitchen remodeling in Seattle provides one of the highest ROI's. It isn't just an investment in the liquidity of your home, it's an investment in your future enjoyment. We can create the kitchen you've always dreamed of, complete with bay windows, custom cabinets, island burners, and much more.
Bathroom Remodeling
When it comes to relaxation, a remodeled bathroom can't be beat. Customization allows you to theme your bathroom, installing the right tub or shower, tile, new fixtures, and more. We'll help you find the perfect balance between cost and design. The remodel you've been wanting is attainable, and we can help you realize it.
Contact us for Remodeling in Seattle today.
When you're ready for the right remodel, we're ready to deliver it. As members of the Master Builders Association and recipients of the Angie's List Super Service Award we know what it takes to bring excellence to the next level. Call (425) 444-3450 or contact us today for local Seattle remodeling services.
Sound Renovation also provides remodeling services to the following areas: