Interior Painting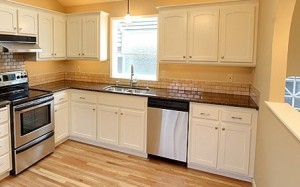 When you are looking for professional interior painting in Redmond, WA, you are looking for the best. Sound Renovation, Inc has been providing incredible interior painting and home remodeling services in Redmond, WA for the last 24 years. We are committed to providing you with the best value for your money, and the highest quality work.
Professional Interior Painting
Detail is a key part of any finely finished interior. Crisp lines, uniform and consistent coverage are hallmarks of a quality interior painting. Wood staining, clear coats, sprayed enamels, finely detailed trim, and a variety of colors all stand out sharply on the interior of a home. We know that even though we are the ones doing the remodeling and paint, it is your vision we are executing. That's why working with you to provide an excellent interior painting job is so important to each remodeling contractor here. If you don't know what look you are after our expert painters are happy to help you shape your ideas. If you already know, we can help bring your interior to life.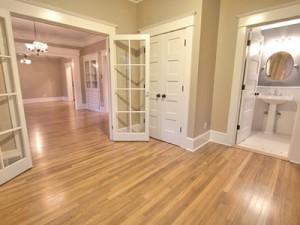 High-quality interior paint jobs include cleaning, patching, caulking, sanding, priming and lastly the paint. We are pleased to offer the expert skill and craftsmanship that is required to handle all parts of your interior painting job, from your living room's new paint job to a kitchen or bathroom remodeling job. We even provide exterior painting in Redmond. It only takes a small misstep to ruin otherwise beautiful interior work. Our A+ rating from the BBB isn't just because we do stellar work. It's because our team listens to the customer about their indoor paint ideas and provides a wonderful experience. Our interior painting prep work is bar none, and our painters have started painting you can be guaranteed it is going on a smooth, hole free, expertly cleaned surface. As much as we love interior painting, we want to ensure our work lasts for years to come.
We are confident we can provide you with the best interior painting in Redmond, WA. So call (425) 444-3450 today to set an appointment.