Remodeling Services in Bellevue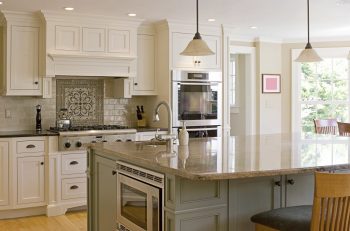 When you're looking for a remodeling contractor, you want an experienced company that does it all. When remodeling in Bellevue, you want a contractor to use excellent materials, executing your vision with care and a deep attention to their craft. That's been our business for more than 17 years and when you need your Bellevue property remodeled, Sound Renovation, Inc is the remodeling company for you.
As your whole home remodeling solution, there's nothing we can't accomplish. We specialize in both residential remodeling and commercial remodeling in Bellevue. Whether you want a beautiful home, or a functional business remodel that speaks to your clients and employees alike, we can provide it.
Comprehensive Remodeling Contractors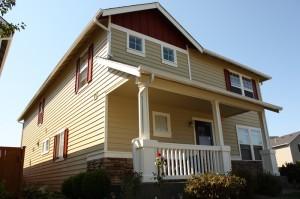 As a one stop solution for remodeling in Bellevue, our technicians, carpenters, and painters all excel at every job they do. That attention to detail across the board doesn't mean we don't specialize..
Kitchen Remodeling
As one of the greatest return on investments you can get from remodeling in Bellevue, we've performed hundreds of kitchen remodels. Remodeled homes with new kitchens allow you the opportunity to create your dream kitchen while adding on to your home's bottom line. From bay windows and custom cabinets to island burners and new flooring, we can create you a stunning kitchen that's made to last. Trust us for your remodeling needs in Bellevue.
Bathroom Remodeling
Bathroom remodeling in Bellevue offers nearly the same return as a kitchen does. Where one creates a haven for guests and family, the other provides you with a personal place to get away from the world. From tiling to tubs and fixtures, we do it all. Our designers are happy to work with you in order to create your perfectly remodeled bathroom oasis.
When you want exceptional remodeling in Bellevue at a fantastic price don't wait to call (425) 444-3450 or contact us today.
Other Services Include
Exterior Painting
Interior Painting
Remodeling Contractor
Sound Renovation also provides remodeling services to the following areas:
Kirkland | Seattle | Woodinville
Bellevue
Bellevue has a lot to offer visitors and a booming economy with easy access to Seattle for residents. This makes it a great place for those provided with the opportunity to live here. Anyone passing through should make sure to visit Bellevue highlights like the Bellevue Botanical Garden.
Housing a number of unique smaller gardens, this is a gorgeous place to both learn about nature and get away from it all when you can't escape the city for a week. Those looking to immerse themselves in Bellevue have to visit the Bellevue Arts Museum. With a number of amazing exhibits, art frequently rotates practically guaranteeing a new experience every time.