Additions for Your Woodinville Home or Business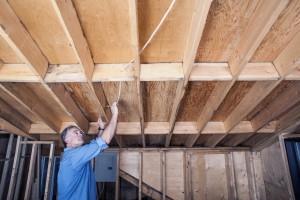 When it comes to building additions or remodeling in Woodinville, property owners depend on Sound Renovation, Inc. Whether you're looking for a single room addition or a complete second floor, our services scale to fit your needs. Our company works throughout Woodinville providing additions for business and home owners. Depending on the structure, specific guidelines must be met. We know local building codes inside and out, so our construction always meets your expectations and those of the city.
Enjoy the benefits of a new building addition today!
Depending on your usage needs, home additions can be made to accommodate a diverse range of activities. We can expand a room size, build for leisure activities, create extra bedrooms, or more. When you want to keep your property, but expand it, additions are an incredibly cost effective option. Just a few of the benefits of an addition include: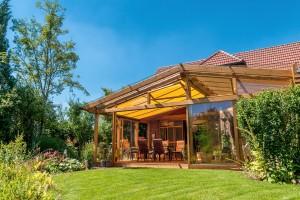 Cost-effectiveness – Additions are the smart way for many homeowners to achieve their goals. Bump outs are used to expand an existing room. Garage conversions can turn a storage space into a livable one without building expansion. We'll help you identify the right solution for your affordable expansion.
Customization – Additions provide you with the opportunity to customize. We can seamlessly add on to an existing structure and

make a home that can fit the needs of a growing or changing family. We can also create and build an outdoor living space with all the comforts of your living room to make entertaining outdoors a year-round possibility.

Value-adding – Depending on what you choose, additions can provide a great ROI. This depends on the type of addition, but any work on your home performed by our professional technicians will increase its value and provide you with more space.
Additions in Woodinville include:
Bump Outs
House Additions
Room Additions
Garage Conversions
Conservatories
And More!
We only trust the most experienced sub-contractors and full-time employees for a job site that runs smoothly and efficiently. We emphasize proper sequencing with every addition. This ensures a timely build without sacrificing safety or the quality we're known for. No matter what you want in a home addition, Woodinville has been trusting us to build it properly since 1992. Call (425) 444-3450 or Contact Us today.
We also provide addition services to the following locations: