Remodeling Services in Kirkland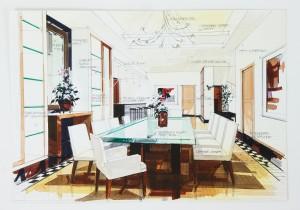 Remodeling in Kirkland is more than just a way to freshen up a property's image. When performed by a team of highly experienced, trained, and knowledgeable remodeling contractors like those at Sound Renovation, Inc it can do so much more. Remodeling can increase your property's existing value, improve functionality and space, and give it a lively, appealing aesthetic.
With more than 17 years in the industry, we're the whole home remodeling provider Kirkland residents trust.We tailor a variety of remodeling services to every property, whether it's home remodeling or commercial remodeling, we've got you covered. From an elegant yet functional business remodel to a complete home remodel, we deliver great customer service and work hard to exceed customer expectations every single time.
Complete Remodeling Contractors
With expert level carpenters, painters, and technicians on staff, we've put ourselves in a position to provide remodeling in Kirkland that stands above the rest. With an extreme attention to detail, we take your considerations into account from the blueprints to the final product. We can provide the best craftsman in the world, but if we move ahead without consulting you on color, form, and function, you won't be satisfied. That's why you're an integral part of the design process and our custom remodeling in Kirkland always meets our customer's needs.
Kitchen Remodeling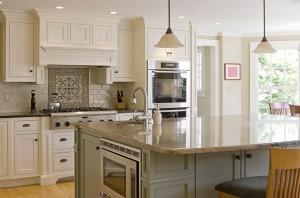 Kitchen remodeling in Kirkland provides customers with an incredible return on investment. This allows us to help you create the kitchen you've always dreamed of while increasing the value of your property. Everything from new flooring and bay windows to island burners and custom cabinets are available. Our kitchen remodeling in Kirkland is designed to last, so you'll reap the benefits of our stunning design and beautiful work for years to come.
Bathroom Remodeling
With a return almost as great as that of a kitchen, bathroom remodeling is a great option. Customizing your bathroom can turn something ordinary into a relaxing home away from home. We can provide complete bath replacements, refinish cabinetry, add new tiling and so much more.
When you want quality work performed using highly rated materials at an affordable price, call (425) 444-3450 or Contact Us for remodeling services in Kirkland today.
Other Services Include:
Exterior Painting
Interior Painting
Remodeling Contractor
Sound Renovation also provides remodeling services to the following areas:
Bellevue | Seattle | Woodinville
---
Kirkland
Kirkland is a gorgeous little city nestled against Lake Washington. With a wonderful art walk that includes over a dozen stunning statues and a welcoming community, there's always something to do in downtown Kirkland.