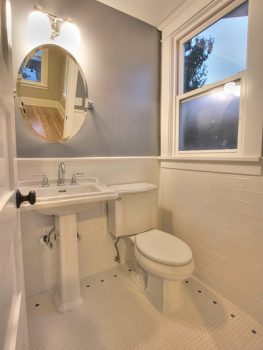 Bathroom Remodeling
A bathroom is the unsung oasis of your home. You spend your mornings showering and shaving, getting ready for the day, and in the evening the bathroom is where you brush your teeth or take a bath to relax and let the stresses of life melt away. You want your bathroom to provide function, but also form. To service a purpose, but to have visual appeal and express what you want in a serene space. Getting bathroom remodeling in Redmond from Sound Renovation, Inc is the answer.
When it is time for a change because your bathroom has lost its appeal due to age and wear, bathroom remodeling in Redmond is the way to go. We'll bring your bathroom ideas to life, and help you create a space that is comfortable and unique to you. Our team of remodeling experts in Redmond are properly trained and certified to complete all of your bathroom remodeling jobs.
Large and Small Bathroom Remodeling
Whether the bathroom project is a big one, involving the installation of a new tub or shower and complete overhaul of your piping or interior painting, or something small like a new bathroom cabinet and vanity, it can make a giant difference. How you feel in your bathroom is everything, and we have been leading the way in bathroom remodeling in Redmond, WA since 1991.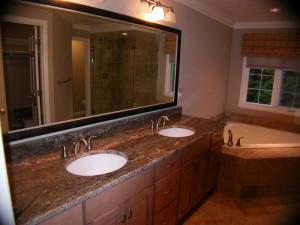 No matter the scale or scope of your project, we handle everything from:
Bathroom Consultations
Tub and Shower Installation
Sink and Cabinet Installation
Vanity and Mirror Installation
Bathroom Painting and Refinishing
Bathroom Tile and Flooring Refinishing
Bathroom Tile and Flooring Installation
Bathroom Window and Skylight Installation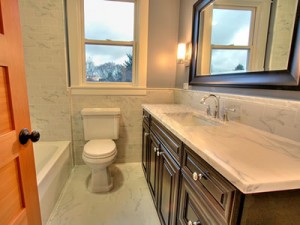 Contact A Bathroom Remodeling Contractor in Redmond, WA
Whatever your Redmond bathroom remodeling needs, we can make it happen. With our extensive project history and experienced team of contractors, carpenters, and subcontractors, there isn't a bathroom project that we can't handle. When you want a bathroom remodel in Redmond, call us at (425) 444-3450. We're you leading renovation experts in the Puget Sound.