Thinking of looking for a new house because the current one isn't cutting it anymore? Consider building a home addition instead. Home additions are generally cost-effective and can be just what you need to make your place feel like new again. Plus, home additions increase your square footage and can raise the value of your home, which is always a great incentive. So don't resign to packing up and moving – stay in your current home and add on! Who knows what wonders a little extra space or a room conversion might bring?
Kitchen Expansion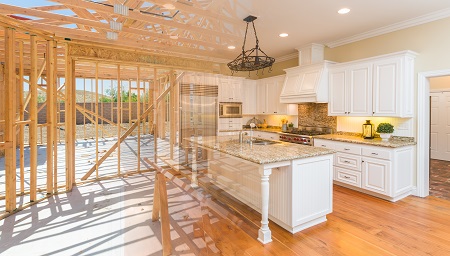 Having a big kitchen is the dream for many homeowners, as these days, bigger kitchens are more popular than ever and have the potential to raise your home's value significantly. If you desire extra space in your kitchen but don't have room to make it physically bigger, consider other creative solutions, like taking down an exterior wall and building a small room for dining and pantry storage. Alternatively, try creating an outdoor kitchen on a deck or patio – this opens up even more space that can be tailored to the kind of cooking experience you want.
Kitchen remodel additions ideas:
Extra dining room space

Outdoor cooking/grill/dining table space

More counter space
Expanding Outdoor Living Space
2023 is bringing new home renovation trends that have us all dreaming of what our outdoor spaces could be. As more people become dedicated to their wellness and look for time to spend outdoors, creating enjoyable outdoor spaces has been something more homeowners are considering. Bigger ideas like an outdoor kitchen or home gym easily jump to mind, but be bold and think outside the box!
Adding extra space like a deck for accents like comfortable seating areas, fireplaces, lit pathways, shade structures and much more can take your space from plain to perfect in no time. So why not turn your backyard into something you love?
Outdoor space additions ideas:
Outdoor kitchen space/grilling space

Add a deck or patio space for a fireplace, outdoor furniture, tables and chairs, a hot tub or pool, etc.

Add a floral or vegetable garden space
Create a Bigger Bathroom
Increasing the size of a small master bathroom is a great way to gain space for more luxurious amenities. A large vanity with two sinks or a soaking tub could easily be accommodated in a larger area, providing extra room for convenience and functionality.
If you're looking to entertain overnight guests or frequently have visitors, it can be advantageous to have an additional half-bathroom. This is ideal for closets or under stairways, making it the perfect option for added convenience without sacrificing too much space.
Bathroom remodel additions ideas:
Adding a spa bath or regular large tub

Adding double sinks or expanding counter space

Adding an extra bathroom for guests in an unused closet space that can be expanded
Increase Room Square Footage/Bump-Out
House bump-outs are an innovative way to add friendly living spaces without undergoing major renovation. Despite typically being no larger than 10-15 feet, these small extensions allow the homeowner to expand their home. They create a more spacious feeling inside by extending the wall out and providing natural lighting with the addition of windows. Without requiring expensive foundation and roofing work, they are a cost-effective way to extend the size of the room — making house bump-outs an ideal choice for those who want additional square footage at a fraction of the cost.
Add Another Room or Second Story in Your Home
Creating a second floor is an exciting home expansion project, and modular additions are a great way to make it happen. These pre-fabricated rooms come in all shapes and sizes and provide the perfect solution for single-story buildings. With the right placement, these additions can open your home with something new and exciting. Whether you're looking for extra space or just want to add aesthetic appeal to your living area, this type of addition can make all your dreams come true.
Extra room additions ideas:
Basement renovations

Attic renovations- add a dormer

Bedroom renovations

Mudroom addition

Build an office space
Convert Your Garage Into a Usable Space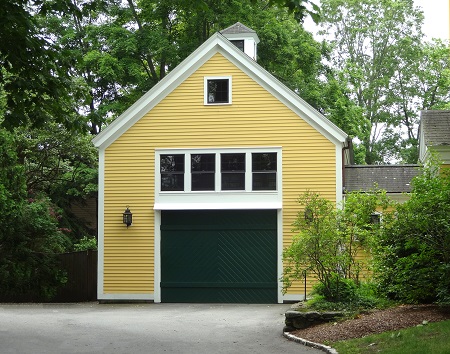 Converting your garage into a livable space brings endless possibilities for improving your home. Whether you're looking to add a spare bedroom, living area, storage or workout space, there are many creative ways to build your single-story garage.
You can also decide to add an upper floor over your garage. Before beginning your project, it's important to consult with a builder to ensure the structure can support the weight of adding an upper floor.
Garage additions ideas:
Guest quarters living space

Spare bedroom

Workout room

Living room

Storage space

Playroom for children or game room
Integrate Outdoor Space with Indoor Space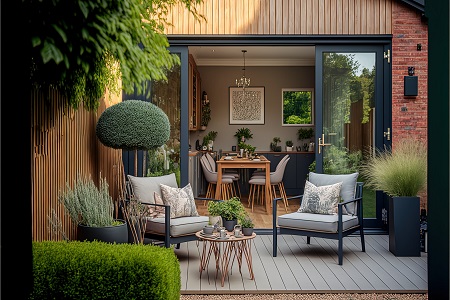 Nature and the outdoors has taken a front seat in home design trends over the past year as so many people have sought refuge in their homes due to the pandemic. In 2023, people will likely continue to want to bring the outside indoors with larger-scale windows installed, bringing natural light into the interior of their homes. Replacing single doors with double doors is also becoming increasingly popular, allowing inhabitants to enjoy more of the landscape while still being inside. Add a home addition like this one, or renovate an existing room like this. There's no doubt that blending living spaces with nature will remain a promising trend for years to come.
Ideas on How to Spruce Up Your Home
Here are some general interior design ideas to think about during your home additions process:
Introduce warmer color tones such as browns, oranges, yellows, and greens.

Add more curves,

such as curved sofas, bars, round mirrors, coffee tables, accent chairs, sofas, and rugs. This can add more character and a sense of fluidity and movement.

Add texture

. Incorporate texture through different fabrics, such as throw pillows, blankets, and curtains, or decorative items like a woven rug, a textured vase, or a wooden sculpture.

Bring in natural elements

. Use natural materials like wood, stone, and plants to add warmth and visual interest to your space. Houseplants, in particular, are a great way to purify the air and bring the outdoors inside.

Create a focal point

. Draw attention to a particular area or feature in your space, such as a fireplace or artwork, by making it the room's focal point. Use lighting, color, or furniture arrangement to emphasize it.
Sound Renovations Can Help You with Any Home Addition You Want
Homeowners in Redmond, WA, have been relying on Sound Renovation, Inc for their home addition needs for years. Our experienced and dedicated remodeling team can meet any size job that is requested – from a single-room extension all the way up to the construction of an entire second floor. Our remodeling contractors take pride in our commitment to technical excellence and ensuring that each project meets all local building codes. You can count on us to handle every step of your project with care and attention for excellent customer satisfaction – just contact us today to get started with a free one-on-one consultation!
Other renovation services and house remodeling projects we offer:
Bathroom remodel services

Kitchen remodel services

Interior painting

Exterior painting
Visit our About Us page for more information about our company, or see our work examples in our Gallery.